ARE YOU RECEIVING PAYMENTS ON A REAL ESTATE NOTE?
ARE YOU HOLDING A MORTGAGE OR DEED OF TRUST?
ARE YOU TIRED OF COLLECTING PAYMENTS?
DO YOU NEED SOME QUICK CASH?
If you sold your property and carried back a note to facilitate the sale of that property, we can give you CASH for all or part of that note!
If you are currently RECEIVING payments on a first position note secured by real estate, you don't have to be satisfied with the small monthly payments that trickle in. Since 1991 Armstrong Capital has helped thousands of Seller Financed Note Holders just like you get a lump sum of CASH by selling all or part of their note!
We Pay CASH For All or Part of Your:
MORTGAGES
TRUST DEEDS
LAND CONTRACTS
REAL ESTATE NOTES
SECURED NOTES
BUSINESS NOTES
Click Here To Request A Quote Today!
Contact Us TODAY for a FREE Analysis of the Value of your Real Estate Note!
Toll Free: 800-845-3055
Phone: 818-865-2322
Fax: 818-449-4840
If you are RECEIVING payments on some form of income stream, all or part of it can probably be sold. Contact us to find out more!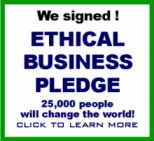 Armstrong Capital highlighted in Positive Power Spotlight click here to read!
Thank you for visiting us!
---
[Home] - [Request a Quote] - [Note Example] - [Q&A] - [Services]
[Note Brokers] - [Secrets of Paper] - [Events] - [AC Products] - [Useful Links] - [Contact Us]
California RE Broker license #01138531
Copyright 1999-2016 Armstrong Capital
For questions or comments about this website please e-mail the webmaster.
PO Box 6517, Westlake Village, CA 91359
Last edited: 12/01/15 06:41:00 PM